When it comes to wallpapers for your iOS devices like iPhone, iPod Touch or iPod, everyone is looking for HD images that fits perfectly to your screen size. Today, I am about to review one app that has good number of HD wallpapers sorted according to category which you can get separately – Wallpapers HD Collection.
As the name suggest this app has all great wallpapers and lock screens for your iPhone/iPad and app comes free to download where you can get 100+ HD wallpapers completely free, which is pretty awesome. Because there are very few apps out there who give away high quality wallpapers collection completely free and this one is just gives you best of the league.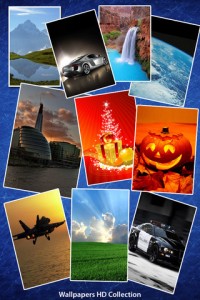 Once you had enjoyed those free HD wallpapers, you can separately buy the wallpapers pack right inside the app for just $0.99 per pack. The wallpaper packs are basically the categories and you can go for the category you need, and get your favorite HD wallpapers on your iPhone. Another great thing about this app is it does not have annoying advertises within it, so your experience of choosing wallpapers is ad-free!
This app reduces tedious way to download separate apps for few category of wallpapers  and few bucks as they have all collected right in to the single interface.
When you download the app you need to click on Free category and it will start downloading your 100 HD wallpapers and will take little time based on your internet connection. And you can see all the categories below it which you can purchase as you need it.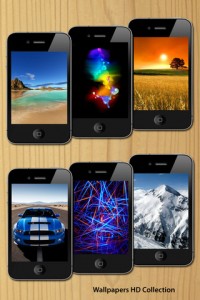 Interface is simple to understand and easy to use. Overall, I really liked this app and I would definitely recommend this app for all kind of users who love customizing their iOS devices.
Here are categories available on this cool wallpapers app right now and they are constantly adding new category packs every few weeks.
Free (100+)
– 3D Wallpapers (100+)
– Abstract Wallpapers (100+)
– Animal Wallpapers (100+)
– Birmingham UK Wallpapers (100+)
– Birthday Wallpapers (30+)
– Car Wallpapers (200+)
– Christmas Wallpapers (100+)
– Easter Wallpapers (50+)
– Food and Drink Wallpapers (100+)
– Halloween Wallpapers (30+)
– London UK Wallpapers (250+)
– Love Wallpapers (60+)
– Military Wallpapers (100+)
– Nature Wallpapers (400+)
– Neon Wallpapers (40+)
– Police Car Wallpapers (100+)
– Snow Wallpapers (100+)
– Space Wallpapers (100+)
– Switzerland Wallpapers (100+)
– Texture Wallpapers (200+)
– Waterfall Wallpapers (100+)
App Rating – 4.5
Cost: Free to Download & Use Free Category
          For each other category you have to pay $0.99
Download This App Now