The iPad has come a long way ever since the launch of the very first iPad, not so long ago. Such is the impact of this tablet device from Apple Inc. that everyone, including you and I, want to own the latest version of the iPad, irrespective of our age.
Although it is still evolving, the iPad has made plenty of routine tasks easy and fun and it is all set to bring a revolution of sorts in the field of education, as well. With an interesting user-interface, amazing resolution, long battery life, apt size (equivalent to a physical book) and a powerful processor, surely it has the potential to change the way the education system functions all over the world. In fact, many college students have already switched to the trendy device from Apple for carrying out a number of their curriculum related activities, assignments, projects and presentations.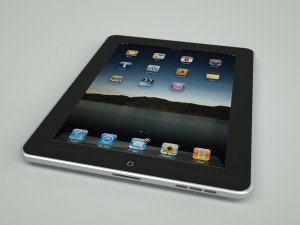 From boardrooms to Classrooms
iPad devices have made significant contributions to many fields like healthcare, travel and tourism and business. For instance, it is increasingly being used in board meetings and to carry out many business related tasks. But now, it is slowly entering classrooms, in the sense that some of the schools have integrated the use of this device in their teaching methodology. This has made the whole process of learning more interactive and engaging, which ensures that students are able to grasp their subjects better.
The interactive feature of the iPad makes the subjects come alive to the students by breaking the monotony and ambiguity in concepts that earlier came with textbooks in subjects related to science, commerce and the humanities. Since it is a fun way to learn new things, the iPad also increases class participation.
Today's school and college going generation is tech-savvy and takes to the iPad just like a fish takes to the water. Thus, they can optimize the use of the iPad in a way that helps them get the maximum advantage from the learning perspective. I am sure, students of all age groups can improve their academic performance by using the iPad as a learning device.
Self-Education through iPad
iPad devices have tremendous potential for becoming a tool for self-learning. There can be custom made apps for every kind of course offered at school or university level. In fact, Apple has iTunes U, which contains exclusive apps for various grades, covering topics like Nursery rhymes to advanced chemistry. Additionally, it can be used to record lectures and refer to them later, instead of taking lengthy notes. The device also helps students enrich their extra-curricular skills like learning music or a foreign language via various apps or video tutorials.
There are however, a few things one must consider before making full-fledged use of iPads in various educational institutions. First of all, educators and students both need to be trained to make apt use of the device, as well as, the apps that are used for the purpose. Next comes the issue of affordability. Not all schools can afford, at least presently, to have 1:1 student to iPad ratio, and there is still ambiguity over the fact that who will actually pay for and own the contents like apps and e-books. Once these things are in place, I am sure that the iPad devices can very well become a commonly used device in different schools across the world.