There are quite a number of organizations that have adopted the use of BYOD – Bring Your Own Device, at the workplace. With this, they are giving employees the option of bringing their own device to their workplace, a device that they are comfortable about using, and on which they can perform certain essential business tasks in an optimum manner.
This is working out just fine for businesses that want their employees to improve their performance at the work place and what's more this can be done by not m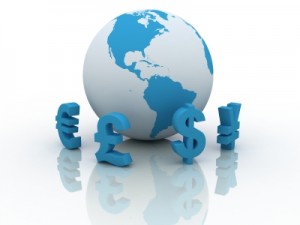 aking a whole lot of investment in the proceedings.
Now, there is talk of the iPad making an appearance in the revenue generation scheme of things for businesses, and whether it will actually help an organization adopting its use, rake in the big bucks. Well, this is really dependent on the way the iPad is used and the kind of tasks that users perform on it.
Let's take a look at three reasons that help you get an insight into how a business revenue generation capabilities can see a marked upswing, with the use of the iPad.
A Range of Innovative Business Apps
Frankly, the success of any mobile or tablet device is based on the quality of applications that are available for it. So, when it comes to iPad and its ability to boost business growth, the foundation rests on iPad application development.
The iPad offers some tremendous features and functionalities that provide a good home to custom designed and developed iPad apps. So businesses can commission the development of inspiring apps that enable their employees to improve their work flow. This can be done by creating iPad apps that facilitate better collaboration between departments, allow users better interactions with business data and all in give users the option of finding newer and more interesting ways to complete a given task. This leads to better understandability, improved productivity and better engagement with the organizations business model.
Business Branding
An iPad app can be used as a tool for improving brand visibility. Yes, an app that has been specifically designed to meet the promotional requirements of a business will go a long way in improving its visibility. Here, it's not the employees of a particular organization that are going to use the app (although they might), but the user of the iPad app is going to be the target audience of the business. The concept of the app can be anything and everything, it could be a productivity app or a gaming app or something else altogether. The idea is to ensure that more and more users download the app onto their device and make good use of it.
The iPad, as a device has a wonderful retina display, delivers an amazing graphics performance, is extremely responsive and offers advanced Wi-Fi. All these features and more can be put to good use to develop a highly engaging app that becomes an ideal tool for enhancing the brand awareness of the business. This is again something that boosts revenue generation.
To Conclude
As can be imagined, there are plenty of other ways and means that ensure that businesses making intelligent use of iPad apps, get high Returns on Investment and thus improve their profitability. Taken together this leads to strategic business growth.