When it comes to connecting your Android smartphone to PC, wired connection is preferred thanks to its simplicity. But if you want to access your devices on PC for wireless file transfer, go for this easy to use app called –Web PC Suite, which you can find here.
Web PC Suite App Review
Not just the one way, this app will also let your Android device access your personal computer as well. Your device will give you a connection notification, and you are good to go.
Web PC Suite is a great companion in times when you need to transfer bulk files or big size files in short amount of time. There is no limit over how many files you can transfer, and with a wireless connection, it becomes a clutter-free drive!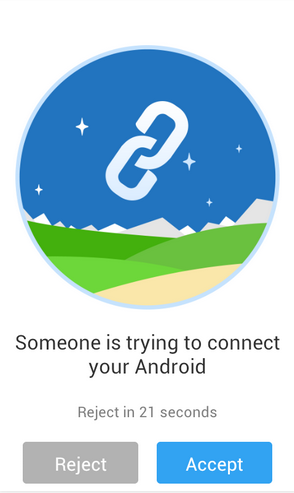 There is no software to install on your computer, as you can use all its features on the browser-based user interface. You can simply scan a QR code on your device to access the PC, and every feature on this app is absolutely free of cost.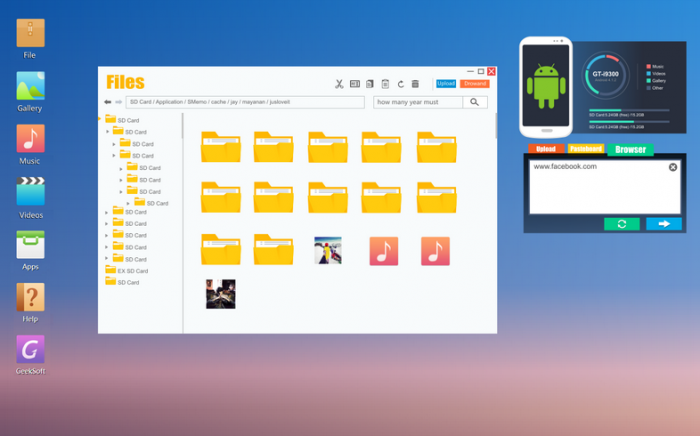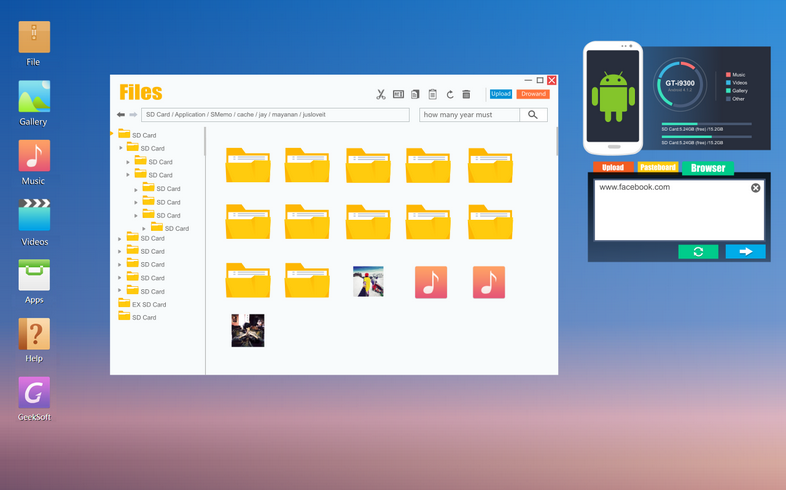 HTTPS connection and encrypted URL makes a secure channel, where you can stay worry-free about the security of your data.
This Android app will help you access and manage files, gallery, music, video, & apps, with a visual interface that is easy to understand. Web PC Suite is very lightweight compared to anything else I have tested.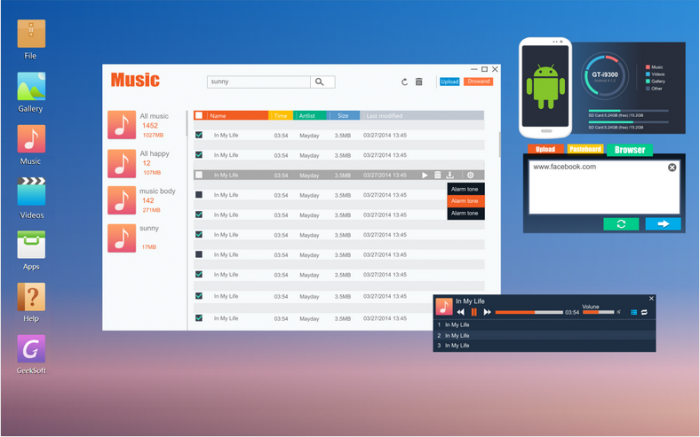 It supports all file management operations like upload, download as zip, create new, copy, cut, move, rename, sort, delete, search, refresh, set as, backup, install, uninstall & clear. Most importantly, there was no lag in file transfer or during multi-tasking with other applications on the device.
You can also add a widget on your home screen for fast connection using Web PC Suite. With this tool, you will also get some essential set of tools like Media Player, Downloader, Text Viewer etc.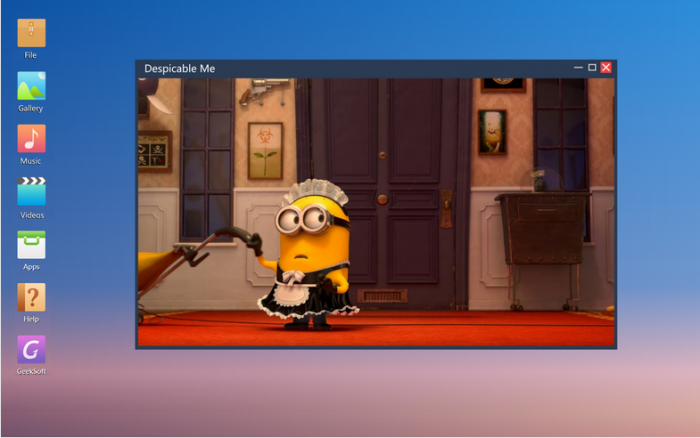 I will highly recommend this app to all users, who would like to make their file transfer wireless, speedy and overall convenient!
Cost: Free