Just when manufacturers such as Intel, Motorola and Lenovo settled upon devising the next generation of high end tablets and processors, Sony Ericsson thought of strengthening its forte. After unleashing an extensive range of devices, the company has now extended its portfolio for smartphones by announcing four new Xperia models at the 2012 Consumer Electronics Show. As the market continues to evolve for users seeking entertainment and multimedia, the enriching Xperia range will put forth an immersive, complete user experience.
Focused on delivering seamless connectivity and networked entertainment, the Android-powered devices blend aesthetic appeal with sleek enclosures for mobility admirers. The newly expanded lineup welcomes the stunning Xperia S, the first smartphone from Sony Ericsson's Xperia NXT Series.
Sony Ericsson Xperia S
Touted to be an opening device from the company's next generation clan, the new Sony Xperia S boasts of a huge 4.3-inch Mobile Bravia HD display. The handset extracts power from an efficient 1.5GHz dual core processor and a powerful Qualcomm MSM8260 chipset. The rear end gets occupied with an amazing 12 megapixel camera and a Sony Exmor R backlit sensor. For video calls, the manufacturer has hitched along a decent 1.3 megapixel camera on the front. Based on Android 2.3 Gingerbread OS, the smartphone will be hitting shelves in silver and black towards the end of Q1 2012.
Sony Ericsson Xperia Ion
Although not much information has been divulged about Xperia Ion, but the smartphone claims to be the first LTE Xperia handset from Sony. The device will be made available exclusively through AT&T across the US market.
Sony Ericsson Xperia NX
Designed for the Japanese market, the Android 2.3 Gingerbread device will incorporate a stunning 4.3-inch Reality display with 16.7 million colors and Adreno 220 GPU. The hardware specs share 1.5GHz dual core Qualcomm Snapdragon S3 processor, HDMI out for full HD, 1GB RAM and HSPA 14/5.7Mbps. For users who enjoy preserving good memories, there will be an outweighing 12 megapixel camera with a start-up time of just 1.5 second from standby mode.
The experience turns better via their 1.3 megapixel front camera for video calls and 1080p HD video capture. Connectivity options however subsume bluetooth 2.1, wi-fi, access to social networking sites, and ANT+. Weighing as light as 144gm, the gorgeous looking Xperia NX will be punching the clock in black and white shades. Users will be able to have their hands on Ericsson's feature-rich dedication somewhere in February, 2012.
Sony Ericsson Xperia Acro HD
The Xperia Acro HD features similarity with NX and lends support to an amazing 4.3-inch Reality display with 16.7 million colors. Based on Android 2.3, the smartphone revamps the journey through a high end 12 megapixel rear camera and 1.3 megapixel for video calls. There will upscale connectivity options and 1.5GHz dual core Qualcomm Snapdragon S3 processor as well. The device furthermore perks up the experience through four attractive tinges, including sakura, ceramic, black and aqua. The 149gm lightweight handset is expected to arrive towards the end of March. In a nutshell, the newly joined products to Ericsson's family will transform the way users interact with their entertainment and multimedia world.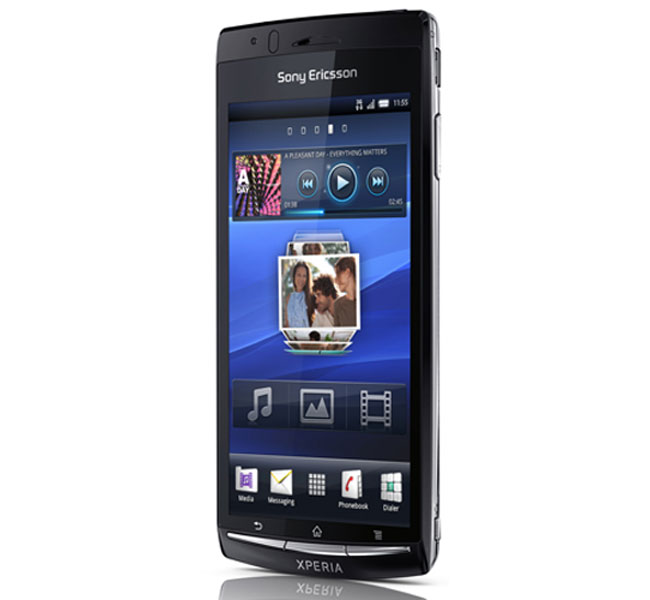 Whatever we could glance through, the smartphones certainly appear to a great choice to bet the bottom dollar on. Be it staying knitted with closed ones, listening to euphonious tunes, or surfing the web, the portfolio looks promising.
This is a guest post by Alia Haley , who is a blogger by profession. She loves writing on technology and luxury. Beside this she is fond of phones and games. Recently an article on music games attracted her attention. These days she is busy in writing an article on jawbone up.