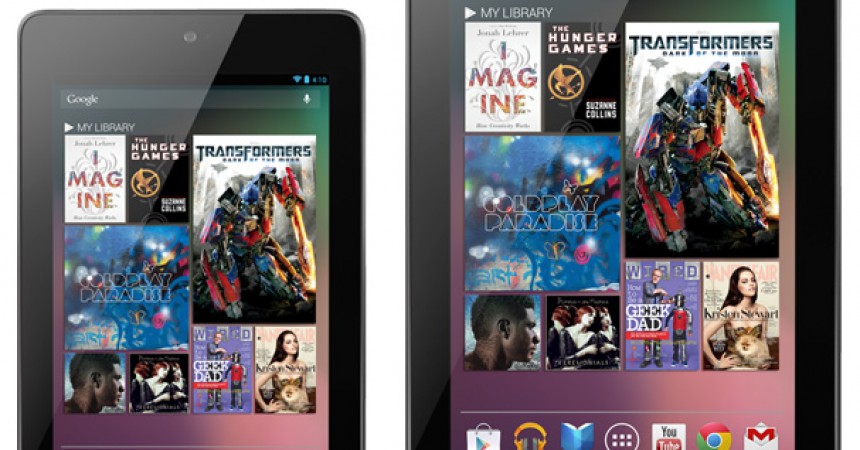 Nexus 10 & Nexus 7 Needs More Apps
It's been less than a week since the launch of Nexus Duos, Nexus 10 & 7 and it is not even went out of US but still experts believe that it's the high time now and the job is Google is not finished just by expanding the line up. Google and Samsung, both should encourage app Android app developers to come up with fabulous apps for both these lovely and the demanding Android tablets.
No doubt that Google and Samsung has put the top notch hardware for these upcoming best android tablets and they have got high resolution display, internal memory, camera and many more things which I guess are enough to compete to the charisma of Galaxy S3 and most importantly with the iPad saga, but what these duos are lacking behind is in terms of Software which can add value to these devices.
While the hardware and specs are the best in both the devices, gadget enthusiasts and even the regular consumers would prefer to go with the device which offers them the best in terms of all and not just the high capabilities of hardware.
As per the recent outcome on the Nexus 7, it has been driving ultimate excitement among the users and the developer community. On the other hand, Nexus 10 has been seen as the best and the ideal alternative to the charisma of New iPad and Galaxy 10 inches tablet.
Google Play has boasted to the market of 700,000 apps but still there are less number of apps for tablet when you compared it to Apple iTunes which has got more than 270,000 apps for iPad.
Google really has to think fast as they might run out of time, when the charm of Windows 8 based tablet will be spread all over and especially where Apple has been the leader since last couple of years. Google has got the finest hardware now and all they need to do is to come up with some lucrative and useful apps for launched lineups.