NewsAce Multimedia News Reader Android App Review [Free App]
When it comes to web, everyone has their favorite news channels, blogs, podcasts and videos to keep updated with latest information. With introduction of so much information channels it becomes really hard to keep track of all your favorite multimedia news readers. So today, I am reviewing one really nice app for managing you multimedia & news named – NewsAce.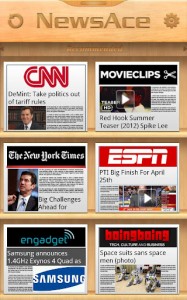 NewsAce Multimedia News Reader App Review
This app lets you collect all your favorite news feeds and multimedia resources in to a single platform. The user interface is really nice somewhat similar to Apple Newstand you get with iOS devices.
The Interface is aesthetically pleasing an very responsive and its gesture based navigation to swipe left and right to newer news. You can manually add any number of RSS feeds to this free app and it also suggests you hand picked 400+ resources for reading directly. The app works really great with all Android devices with different screensizes and specifications and very usable on tablets as well.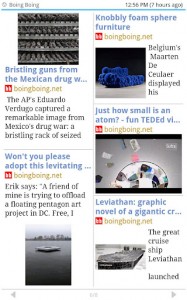 The recommended section well categorized to find the news that you want to read and becomes a fun experience overall compared to surfing through browser. 400+ recommended news channels including CNN, Movieclips(movie trailer), The NewYork Times, ESPN, Engadget, Boingboing, The Big Picture, 5min, BestRadioPodcast, College Humor, and Twitter Youtube are already in-built in the NewsAce app for Android.
As I said this app is 'Multimedia News App', It has capabilities of subscribing to podcasts & radio shows that get synced automatically. Its a great feature for those who does not want to have separate apps for news, social & multimedia.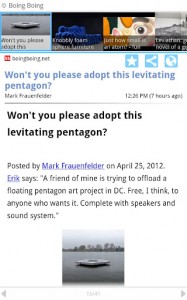 The app also displays Twitter news and it is to configure no matter it is text, links or photos. This whole app is supported by Google reader so you can directly sync or use it with the NewsAce.
Some of the Miscellaneous features of this app includes View it Later,which lets you view the pages and RSS feeds even if you are offline. Share features lets you share the stories to various social sites and Starred feature let you save the favorite RSS feeds or News very easily.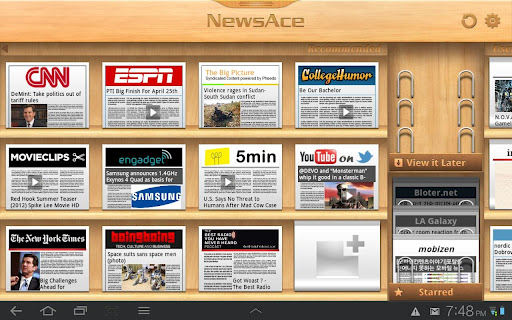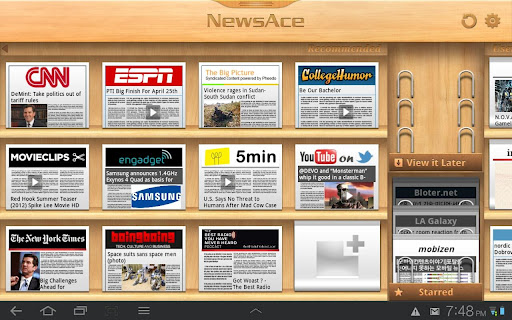 Overall, This app is really useful for almost everyone who loves to stay updated with latest news, videos & podcasts. And as its free its definitely a must-have app for Android smartphone or Tablet users.
Cost: Free
Rating – 4/5
Download NewsAce Multimedia News ReaderApp
Video Demo of The NewsAce App