Keeping pretty much the same in design as of the previous Nexus phone, This time Google's all new Nexus 4 produced by LG has most impressive price point considering the high-end features it has to offer.
Every time the new major Android OS version releases, Google releases a flagship device that supports its OS most perfectly. And this time it was the launch of Android 4.2 Jellybean version that brings huge improvements to user interface in terms of performance and much more.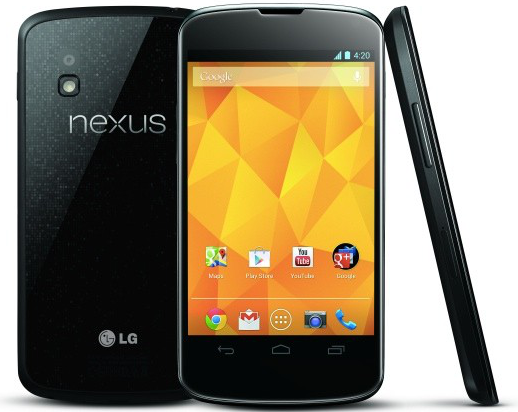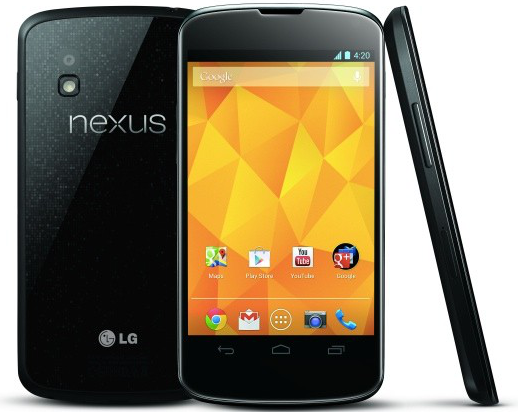 So basically new Nexus 4 is the first device that has built-in Android Jellybean 4.2, and you might be aware that the OS is already out for many other devices out there from a month or so. This LG Nexu comes with quad-core 1.5GHz quad-core Snapdragon S4 Pro processor that has clock speed of 1.5 GHz and is one of the fastest processor out there in for smart phone & tablets.
Mighty 4.7 inch display is all there to grab attention from crowd thanks to its huge 1280 x 768 resolution & IPS panel that gives great experience to users. There are two storage options available 8GB & 16 GB and none of the models have expandable storage capability, which might be the only downside that this smart phone have.
1.3 Megapixel camera on the front for video calling & 8 megapixel camera is great for video capturing, though most of the cameras on Android smartphones haven't yet delivered the competitive performance to that of iPhone yet, but well, this is the best you can get right now.
LG Nexus 4 comes with wireless charging, which we have recently seen in Nokia Lumia 920, a Windows Phone 8 powered device. Another feature that makes new Nexus 4 a must have is NFC support, which makes it a cheapest device with NFC support yet. 2100 mAh Li-Polymer battery, is good enough for 15.3 hours of Talktime in theory but exact results can be only predicted after we test the device.
Right now there are no impressive devices that can beat Nexus 4 in the similar price range in terms of features as well as performance and unlocked version cost you just little bit over the pricing of iPod touch, which is great step forward by Google, to cut down cost and keeping all the goodies that smartphones in 2012-13 needs.
So overall, Google's Nexus 4 is amazing leap ahead of previous Nexus & absence of micro-SD slot might disappoint many users out there but hey, what do you expect at $299? The higher version comes with 16 GB of storage for $349 and might be the smart choice if you are planning to go for this Nexus!