[dropcap]M[/dropcap]icromax Yu Yureka has created buzz starting from its announcement, especially because it's the first Cyanogen device made by an Indian manufacturer in association with Cyanogen OS team. The flash sale gimmick worked out pretty well for them, considering all sales till today, went out of stock within 3 to 4 seconds. So what is it, that amazed consumers to fall for this advanced version of Android smartphone?
Let's find out, in the following Yu Yureka Review.
As I've promised in my Unboxing Video on YouTube, I've used Yu Yureka for two weeks, and here is my in-depth review covering, hardware, build quality, camera, calls, browser & gaming experience on this newly launched device by Micromax.
Yu Yureka Review
Hardware & Specifications
Yu Yureka comes with a 1.5 GHz Octa-Core Qualcomm Snapdragon 615 Processor, and comes with the powerful built-in Andreno 405 Graphics Processing unit, for flawless 3D performance.
This mighty 64-bit processor is combined with the 2GB next generation DDR3 RAM, which is 30% efficient and brings more speeds compared to previous generations of DDR2 RAM.
This Cyanogen device sports 5.5 inch HD IPS capacitive display, that comes with corning gorilla glass 3. With 1280×720 HD resolution with 267 PPI color depth, Yu Yureka has impressively wide viewing angles.
To power-up this big ultra-performing hardware YU Yureka comes with the big 2500 mAH battery, that promise 8 hours of talk time & 210 hours of standby time. (Which tested out to be true BTW.)
I would highly recommend you watching following Unboxing video, to get a glimpse of what you get with the device and the quick hardware tour.
13 MP rear camera is with the LED flash, and comes with the expensive Sony IMX135 CMOS sensor, & F2.2 aperture. The front camera has 5MP of resolution, that brings not just brings quality to your Skype and video calls, but takes impressive selfies as well.
High-speed 4G LTE connectivity, 3.5mm audio jack, micro-USB data port, & 16GB of internal memory are some of the many miscellaneous specs that makes this device one of the most updated hardware except the lack of NFC.
The most amazing feature of this phone is its open Cyanogen Operating system 11, which I have explained below, following the review.
Yu Yureka Real World Performance
Now apart from that solid on-paper list of features and hardware, I believe in the performance. And that is why I took the almost two weeks, trying to take away the charm of this fancy new device, and stuff it with the most resource consuming apps/games. to find out its real world performance in extreme conditions.
The most of the budget to mid-range smartphones works swiftly in the first one or two months, but as time goes by, their performance decreases drastically, which is hard to recover even when you reset the device. And that's the reason I performed extreme condition performance tests on Micromax Yu Yureka.
The IPS display has a wide viewing angle, and its bright screen will be quite usable even under a bright sunlight. The color reproduction on the screen is outstanding, and you'll love watching movies or reading books on this device.
So in terms of hardware, the device is nothing like any of the Micromax devices I have used before. Yu Yureka has the amazing touch experience, and it responds superfast, even when I had close to 20 apps open in the background. The performance is consistent, unless you keep 2 or more resource hungry 3D games open in the background, along with a few apps.
But, I won't complain there, because it's plain stupid to keep open multiple games in the background for no reason, and even so-called flagship phones loses their charm, on such tests. So thumbs up for the Yu Yureka's multi-tasking capabilities!
Gaming on Yu Yureka
For this, I've recorded a screen-cast of range of games, starting from resource consuming game like Dead Trigger 2, World cricket championship & the one with the thrilling stunts – ATV Race 3D.
As you can see, the games load faster, and there is no drop in frame rates even when you play for some long sessions.
The phone heats up, in the top camera region for games like Dead Trigger, but it's up to the accepted levels. The graphics are consistent, and it won't slow down the game, even if you have some resource hungry explosion or environmental effects.
I am amazed with Yu Yureka's camera performance, when I took pictures with the camera with zero shutter lag (Great for low light situations). Rapid image capturing will practically take numerous photos in a second, provided you have some quick finger movement.
Another feature, I am highly looking forward to is the browser performance. Yu Yureka has an impeccable browsing speed, and pages render pretty quick even on the slow 512kbps WiFi network. The pinch to zoom and the text reflow, is flawless too. The updated chrome browser lets you browse through number of tabs, without giving up any significant performance.
The Unique Powers of Cyanogen
Now lets talk about the most hyped up and unique feature of Yu Yureka, the Cyanogen OS 11. It's a custom operating system developed by a community that brings the highly deserved 'open-ness' back to the android. So don't be afraid to use it, because its your own Android, with some extra perks!
Cyanogen brings back control to the user, letting you to customize the device, not just in terms of themes and wallpapers but in terms of features as well. You can move the buttons on-screen and do a lot more like – recording screencasts, customize your camera functions, and basically gives control to your hands.
If you are not a power user, and just want to be happy with what you have, you can still enjoy Cyanogen's library of themes to customize your device. Change the status bar, icons, wallpaper, fonts and effects, the way you want and you can even get free or premium themes from the Google Play store.
Previously, you had to root your device, install custom ROMs, go through painful & risky process (for noobs) to get these features. So Yu Yureka is completely worth buying for these features alone!
Yureka Camera Performance
This is another thing, I am concerned about when devices are made under a tight budget. But to my surprise, the Micromax Yu Yureka camera is a consistent performer, and will impress you with the perfect pictures you always wanted in your smartphone. The sony sensor, will take away your camera quality concerns, right when you click your first picture.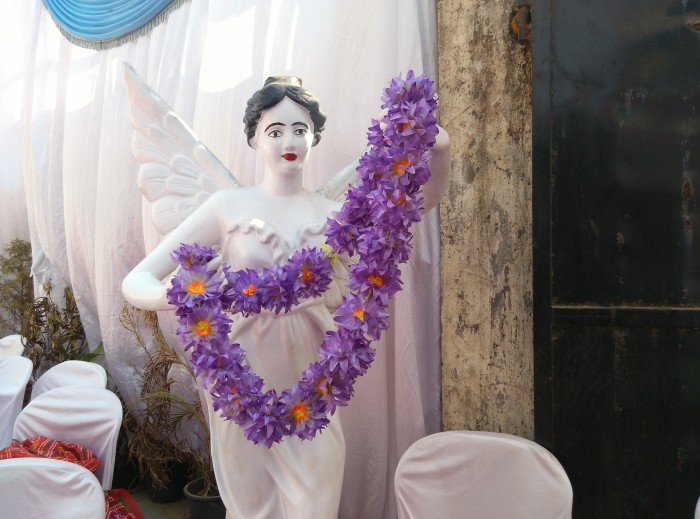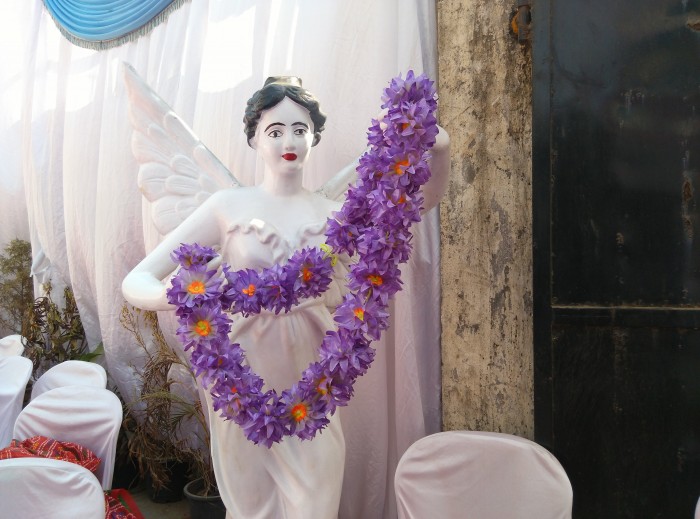 The focus can be kept to Auto, continuous, macro and infinity, and if you are a camera geek, there are many features you can take control of.
You will also get live filter effects on camera, when you swipe up and down on the screen. So you will preview how the effect will look, even before you capture the photos. Note that, this one is Cyanogen special, that only comes with Yu Yureka and OnePlus One, for now.
The 13.1 camera performs good even under low light situations, and you can even take nice pictures at the times of night. The LED flash is too bright, which is nice for a low-light situations, but if you are taking a close up picture of some friends, they will tell you to turn that bright light down.
You have the ISO control from ISO 100 to ISO 1600, Auto Exposure, Anti banding & face detection options for showing off your knowledge in the cameras, by taking some cool shots. Check out this shot, with the macro feature turned on. Cool, right?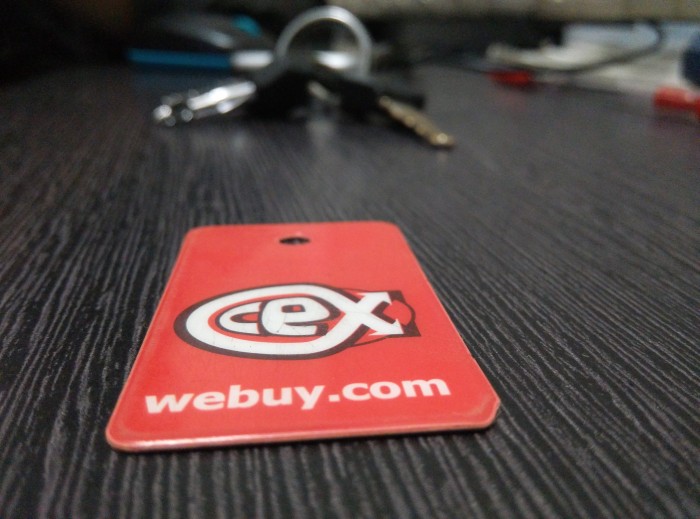 You can shoot 1080P full HD videos with this budget device, or even record an amazing time lapse, just as you see on those infotainment channels. You can take control of the available codecs, H.264, H.263 and MPEG4 for the video, and AMR-NB and AAC codecs for audio. You can shoot videos, in predefined 8 resolutions, to save some memory, But I would recommend shooting at 1080p or 720p.
The 5MP camera on the front, is surprisingly too good, that takes up nice amount of backlight to improve your photo quality. I personally loved the front camera even more than the back one, and its super awesome if you are looking for a good selfie phone. Being a big device, its hard to hold the device in one hand, click on that middle button. But you can customize your power button, to capture the click in the settings menu, and you are good to go.
Storage, Network & Misc. Performance
Yu Yureka comes with 16GB of internal storage space, which is good enough for storing data, but you can expand it up to 32GB if you want.
For Network and connectivity features, Yu Yureka comes with latest 4G LTE technology, to carry the fastest wireless internet connections up to 150MBPS, everywhere you go. You can quick select between the 2G, 3G and 4G LTE as your network choice. The network switching has a bit delay like 30-45 seconds, but I am used to with the faster ones with HTC devices I own. But its not something you do on daily basis, and is not too slow as well.
The call quality on all three networks is nice, the earphone and the mics are located at convenient places, no matter how you hold your phone, you can communicate without interruptions. Sometimes I did feel the volume of call being low at the beginning, and within first 2-3 seconds it came back to normal.
I've covered the hardware overall in my unboxing video above, but I would like to mention the few new things. The build quality of this device is extremely good, compared to what we have seen with previous devices made by Micromax. The back cover is still made of high quality plastic,making the device stronger overall. It also has a micro-grainy texture, that will give it a good hold in your hands. but the shiny dark glass on the front, gives it a killer look, and no one will believe you bought this device for just Rs. 8999.
Yu Yureka Vs. Oneplus One Comparison
When I used this device side by side with the most popular Cyanogen device – OnePlus One, I can only say, Yureka has cut a bit of costing in the build quality, and thats it.
They both look premium, but the texture on OnePlus One's back cover is grainy and feels even better. The metallic plate like on the OnePlus One, on all sides is missing, but again, that helps to make Yu Yureka impressively light.
Performance wise, both are quite the same, but twice the price of Yu Yureka, OnePlus One gives you the premium build quality, extra 1 GB of RAM & Restricted but extra internal storage space. Even the 2nd Gen Moto G and Xiaomi Mi 3 are not so great options, when you compare them with Yureka.
Should You Buy Yu Yureka?
If you ask me, I will recommend Yu Yureka, if you want to experience a solid performer powered by Cyanogen OS 11, as it is the best device under the price range or Rs. 18,000 as of now. So I will recommend buying it. (Buying Tip – Register for next flash sale, or you can not buy it.)
Micromax did strip down its own name from the device as well as the packaging, to make sure, its their new approach and a new beginning with the brand YU. And I hope this commitment will grow stronger, if they provide frequent updates, more devices like these in future and good customer service.
I hope this decide whether to buy Yu Yureka or not, so make sure you share this article with your friends. If you have any particular questions about Yu Yureka, write to me in comments below. I will be covering many exclusive Cyanogen features in the detail, so make sure you Subscribe to Digital Conqurer and Also check out my Video channel for more videos.