Adventure games are one great experience, and puzzle games are totally different, but what if you can march ahead with both, with this great new game on iOS called – Little Spartan!
Little Spartan iOS Game Review
Little spartan is brave character you are paying with in a game full of dungeons and dangers you have never faced before. With almost 100 levels to solve, this mighty hero will face spikes, monsters & huge block of stones that will keep his apart from grabbing the key to get out of the dungeon.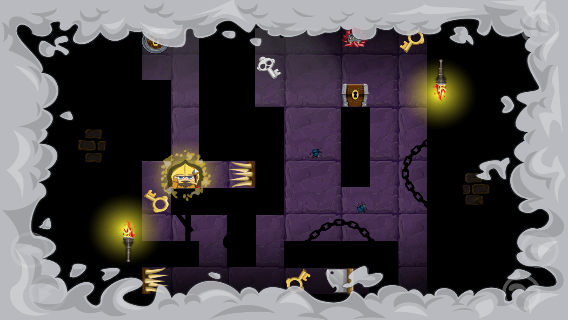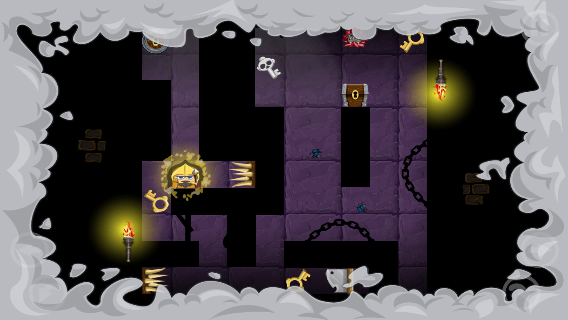 The character itself if is very cute and brave, he moves fluidly around the screen to face the darkness of the dungeons. You can unlock loads of treasures and coins while moving ahead in this game to prove nothing but braveness of your little spartan.
A very creative user interface is designed to make your puzzles harder to solve, as your spartan can only move in horizontal direction,and you have to move the whole dungeon to practically move in any other direction.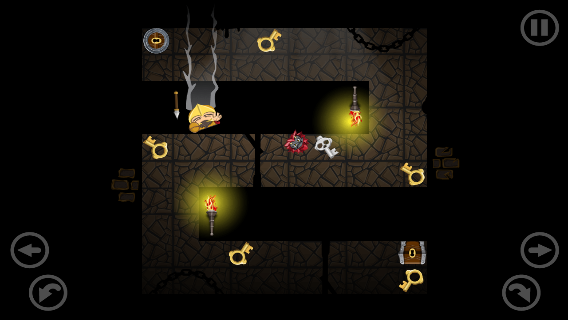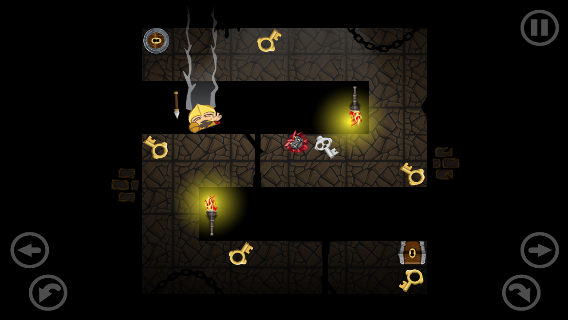 The on-screen buttons are all well enough to enjoy this game perfectly as it was made, you will enjoy the challenging nature of this game that gets tougher and tougher as you keep solving one after the other. The game is designed to be used for smartphones, that is why the screen does not fit well on the Nexus 7 tablet we have tested. But, the game re sizes great and blends with the background, so did its on-screen buttons, which made Little Spartan equally enjoyable experience on any device!
The game is lightweight but its graphics are very elegant to develop the feel of 'spartan facing dark dungeons.' After playing this game for almost last four days, I must say its a great mystical adventure and I did not believe it was developed by a very young Jihad Kawas, who is only 17 years old!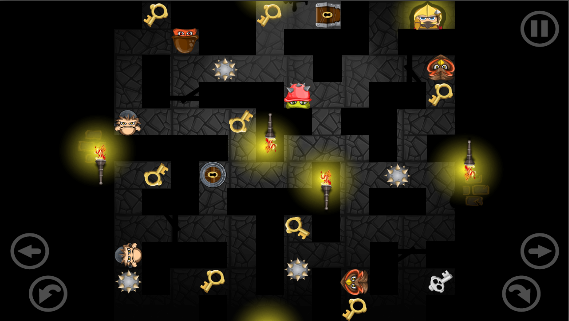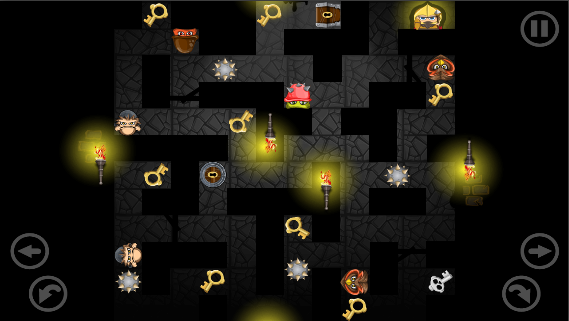 Overall, I will highly recommend this game for all age groups who uses iOS smartphone and tablets.
Cost: Free
Download Little Spartan