After launching the series of Android smartphones in Budget range like Ideoa X3, Ideos X2 & Ideos Chat – They have came up within a premium competition with a very interesting android smartphone – Huwai Honor.
The phone is stuffed with all the fancy features you can expect from any high-end smartphones & specs are quite similar to Samsung Galaxy S or the HTC Desire. But the most appealing feature of this phone would be 4 inch FWGA HD display, that makes this phone look too awesome to me.
Huwai Honor runs very latest Android 2.3.5, compared to the previous mobile they have launched with older Android versions, which was a major issues for techies. But, I guess they have got the facts clear that – To compete you must have updated hardware and Android version too.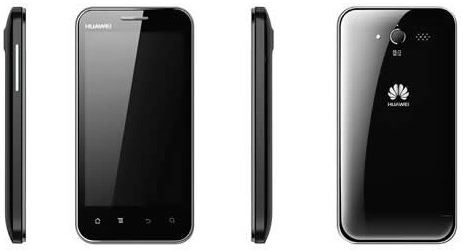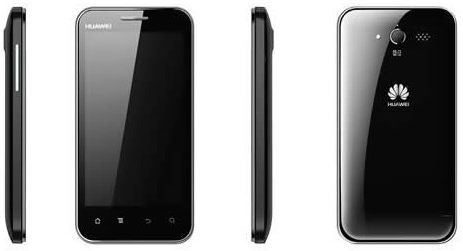 The 'Chief Marketing Officer' of Huawei Victor Xu stated in the launch event – 'Huawei Honor encapsulates the Huawei brand – it features simple-to-use, advanced technology that allows people to share and connect easily. Honor provides a package of features that elevates the smartphone user experience, including an ultra-long battery life, so critical to the performance of smartphones but yet is often downplayed. Consumers now have a high-performing smartphone that lets them communicate, connect, entertain and share content for an extended period of time without compromising on looks, technology or style. '
Definitely the phone comes with big display & unique style that owners can brag about but another promising feature would be the ultra long battery life !!
Where the whole industry of smartphone makers is struggling with the fact of lower battery life on Android devices, I am not really sure what makes Huwai so confident about the Honor's battery life. I can only make such statements after I use it for a while, So don't forget to come back for review of this phone.
Let's jump in to the specifications then for Huwai Honor.
1.4 Ghz Single core processor
512M RAM + 4G ROM memory with a memory card slot up to 32GB
4.0 inch 16M 16:9 true color FWVGA capacitive touch screen
Exclusive Huawei user-interface with a dynamic weather widget (Like HTC Sense or Samsung Touchwiz)
160GB network capacity CloudDrive (Something unique !)
8 MP auto focus camera supporting HDR,
2 megapixels front-facing camera for video calling
Size – 10.9mm (0.43 inches) at its thinnest point & Weight of the phone is approx. 140g (0.3 pounds)
WiFi 802.11b/g/n and Bluetooth V2.1 with A2DP, Micro USB 2.0 port
1900mAh battery
DLNA-certified enables sharing with other DLNA-certified device
As I told you, specs similar to most powerful Android devices launched within past one and half year. Rest was expected but 1900mAh battery capacity, 8 MP camera & 4 inch display is definitely makes you say – Wow !!!
So let's wait for this Huwai daddy device to launch, but no confirmation on its pricing or launch date yet from the company. One thing is for sure that, If Huwai Honor comes at pricing above 15,000 INR then device is going to be tough competitor for many of the Samsung & HTC phones.
What do you think about Huwai's latest smartphone ? Will you even think about buying it ? Don't forget to let us know your views, suggestion about our content in comments below.