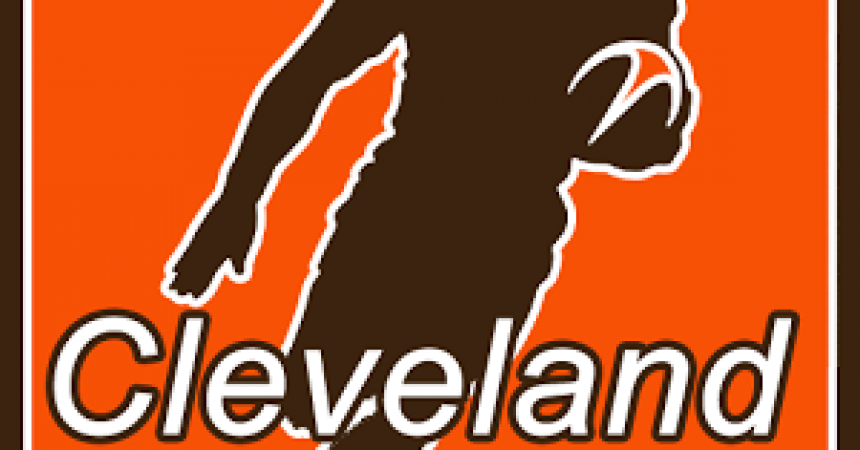 Cleveland Browns News & Stats Android App Review
NFL is one of the most exciting competition for american football lovers, and if you are a fan of Cleveland Browns, There is great app that will keep you updated with news and stats of the team every single day. The app is called – Cleveland Browns News & Stats!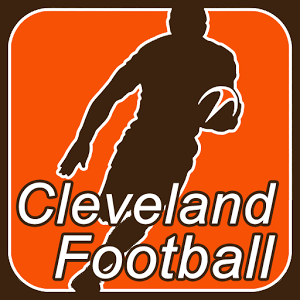 Cleveland Browns News & Stats Android App Review
As the name itself clearly states, this app has everything you need about Cleveland Browns NFL team, but what's more important for any fan is how detailed and well-structured al information is. So I tested this app in and out for almost 4 days, and I must agree that it literally covers 'Everything about Cleveland Browns.'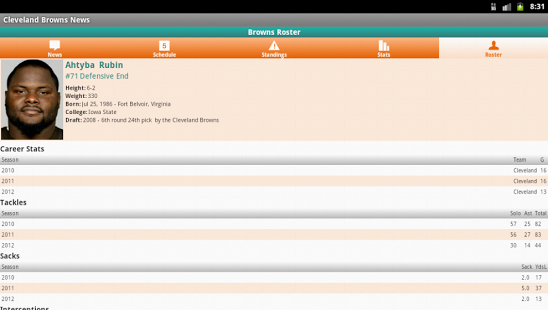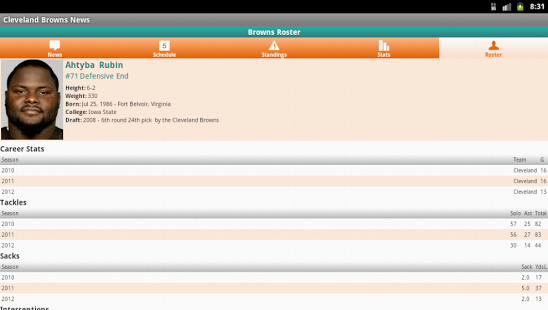 The news section is filled with all the latest and previous news about the team, their tours & upcoming events. Just to make sure you wont miss any of the team updates, the app updates news section after every hour.
What is most important feature of this app is Schedule. Developers have divided the schedule feature in three segments -Preseason, Regular Season and Postseason. You will get the date as well time of the matches, week information, opposing team names, previous match details and information about broadcasting network that will cover the event live on TV. Standings section on the other hand, shows you the list of teams grouped by conference and division. The number of victories, defeats, and Pct are shown for each team. This section also tells you whether a team will make it to the playoffs or not.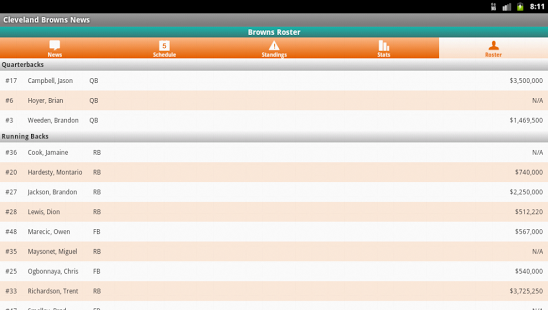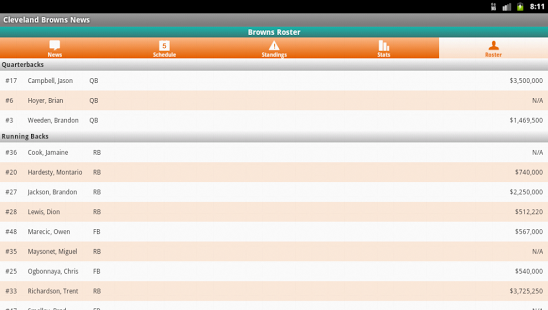 Stats covers the in-depth player stats including – Passing, Rushing, Receiving, Kicking, Returns, Punting, Defense. Another interesting section is Roster section, which contains the list of the players on your favorite team including the salary and detailed statistics for the last few years for each player are shown here.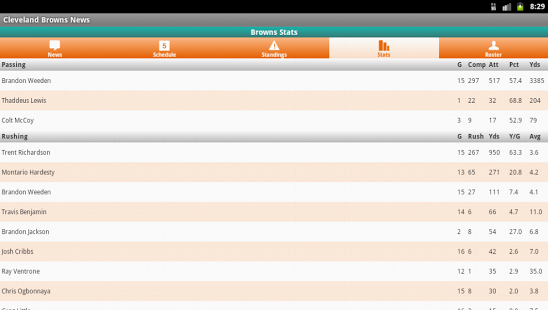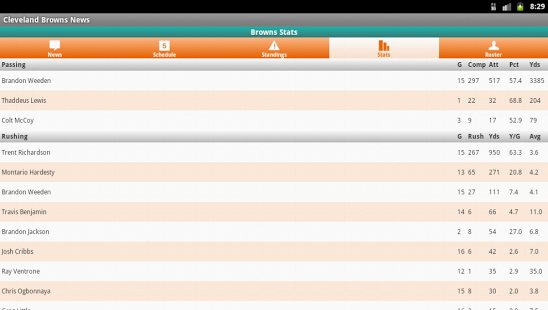 The app has basic interface, and I wish it has used more vibrant colors to make it visually appealing. But they have maintained the average visual of the UI, to keep the overall feel decent. Thanks to its basic interface, app runs surprisingly fast on any Android device we have tested, and works great on both Android smartphone and tablet.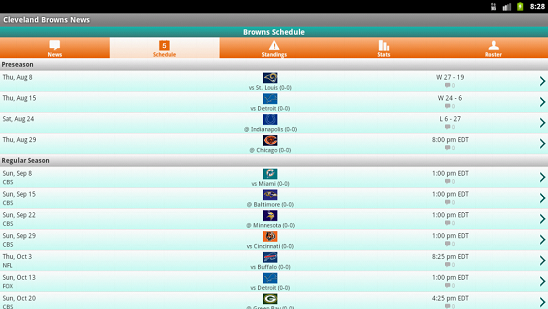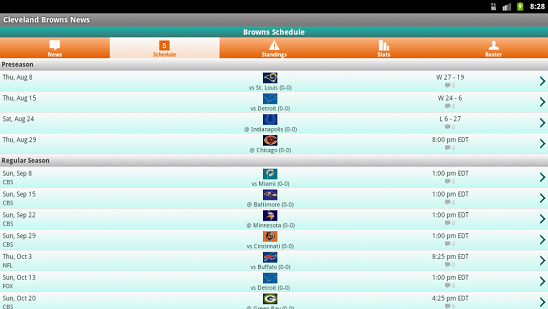 Overall, This app is a must have for all fans of Cleveland Browns NFL team, and I will highly recommend it thanks to its detailed information and fast navigation through the menu.
Cost: Free
Ratings: 4/5