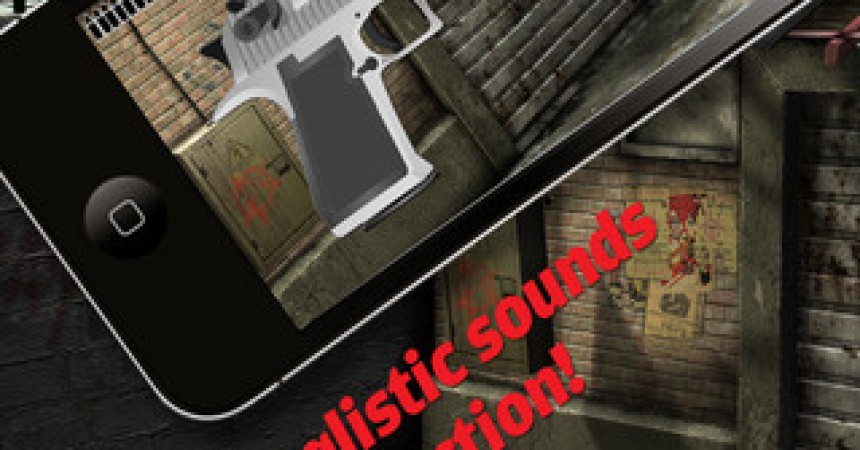 iRealGun Cocking & Shooting App Review For iPhone/iPad
I have reviewed many outstanding games and apps in the past for you, but this time it's all about gun lovers. Here is the app review of iRealGun, a realistic cocking and shooting app with ton of guns in its collections.
iRealGun iPhone & iPad App Review
This app is realistic because of the high quality graphics designed for each gun, which looks exactly similar to the actual guns in real world. Adding more fun to that are the most powerful sounds that each gun makes while loading and shooting with it.
This app can be used to play pranks, also if you have huge interest in guns and you want to learn more about them by virtually owning it. This game lets you shoot as much as you want with the basic 4 guns that comes unlocked with it. Higher the number of shots fired, you can unlock the new advanced guns or you can simply make an in-app purchase of $0.99 for each type.
[soliloquy id="7759″]
The user interface  is very fluid, especially when you load and fire the gun. You can actually see the gun performing recoil, which will also help you understand more about guns. iRealGun lets you keep your score with global leaderboard and unlock achievements as well.
The guns has to be scrolled one by one, where I wish there was some tiled interface, and you can choose directly which gun you want to try out. That will be a big problem when you have all the collection of guns with you.
Overall, this app has great value for those who love guns or want to learn about  it and brag about it as well. Also the game is available as free, so it would be worth a try at least for once.
Ratings: 4/5
Cost: Free
Category Apple
Views

2262