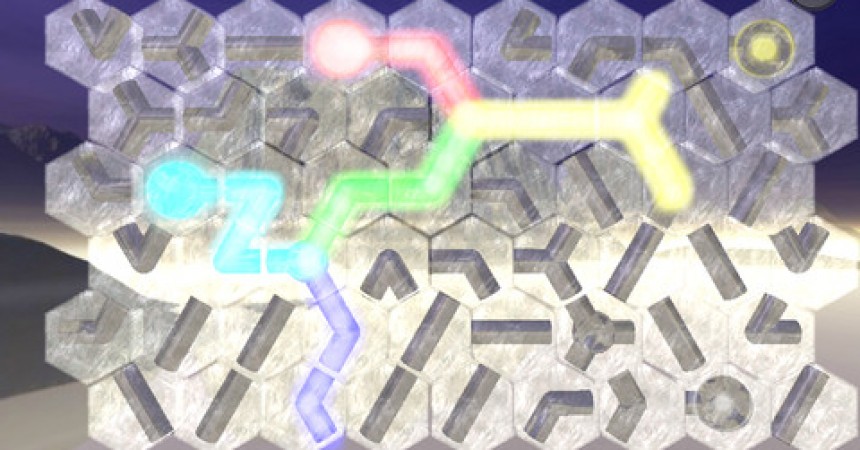 Dflux Game Review – Addicitve Puzzle Game For iOS & Android
Its been a while I created review for the Puzzle games on both of the major smartphone platforms, and I hope this one has the potential to be in your favorites list for the long time named Dflux!
Dflux Game Review
While most of the puzzle games are trying to bring something new and failing to maintain the entertainment in it, developers of Dflux try to keep the concept similar to classic pipe connection puzzle, where your goal is to lead the flux in moving direction.
But the major reason you will love this game is its rich graphical experience than its gameplay at first. But note that when you jump from beginner difficulty levels to higher, the game becomes supremely challenging.
[soliloquy id="7726″]
As I mentioned about Dflux being a plumbing puzzle game, you have to rotate the pipe joints in a way to form route for flux. There are some special joints that lets you separate and connect special joints to make way through lost connections. The colored fluxes and overall game experience is visually very pleasing and makes best use of high-end smartphones proceeding power and display quality. But that makes it hard to play on older generation of iPhone & iPad for most of the users.
Global leaderboard is a great way to showcase your score to other players and additional HD feature will let you control the visual quality if you are on a low resource smartphone. The gameplay looks stunning on iPhone, iPad & Android devices we have tested but is best looking on iPhone with retina display.
Overall, Dflux is purely challenging game at its core, but lets you experience the complete gameplay at lower levels and get better with it, as you play more and more. Considering its availability of Free version as well as Paid, I will highly recommend this game to try for every Android & iOS user!
Cost: Free (Paid Version Approximately cost: $1.05)
Ratings: 5/5
Download Android Version of DFlux: Paid | Free
Download iOS Version of DFlux: Paid | Free